There are millions of apps available to download. Each fornight we feature one of our teams or clients favourite. This week: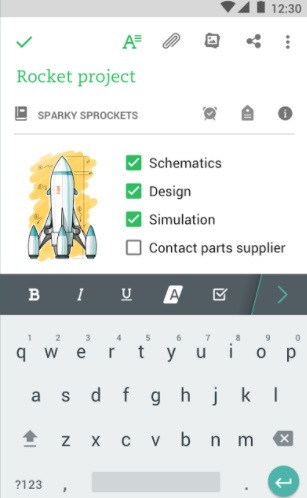 Evernote is a note taking app
You have the ability to take notes in a variety of formats, scan documents, save web pages, make audio recordings, or simply use it to write down your thoughts and create to-do lists. It is one tool you will use everyday to keep yourself organized.
It syncs across all your devices to facilitate workflow. Evernote also has home-screen widgets for quick access to your notes. This is such a fabulous app. and it's FREE!